Being our favorite healthcare warriors, we constantly think of unique and creative ways to better serve your everyday needs. We always want to give you the best version of the most complete clinic management system you'll ever use, and we continue to do so because we wanted to enable more heroes like you that make this world a better place.
After a series of interviews with current users, brainstorming, endless research, and sleepless nights of coding—here it is! MYCURE Version 5.0 brings a whole new level of performance quality.
---
Our Fastest Version Yet
We're pretty sure users of Version 4.0 will feel the difference.
Well, we did feel it first-hand, and it's utterly satisfying 🤩
Backed up by intense research, our software engineers implemented onto the MYCURE core system one of the most popular and advanced IT frameworks available today. By popular, we mean big corporations like Google, Facebook, Netflix, Alibaba, and Adobe use this progressive framework because it's that ingenious.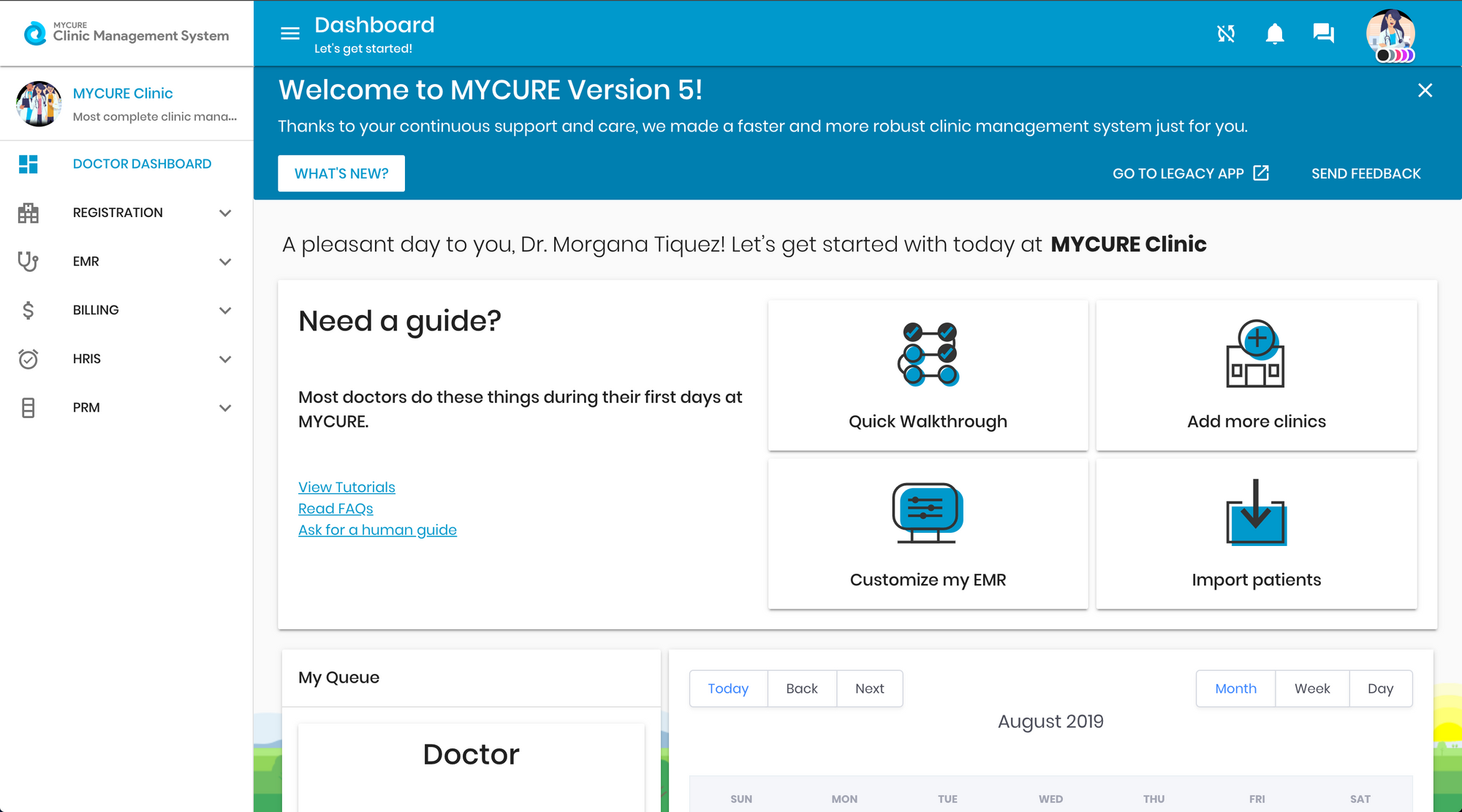 Legacy App: Version 4 remains active
We'll be keeping the old version up for a few more weeks while you adjust to using Version 5.0. Since it's already a legacy app, please remember that we will no longer be updating Version 4.0. Fresh updates will be served in the newest version from now on.
Please check out our FAQs section at the bottom of this post if you have questions about the transition from Version 4 to 5.
---
What's New
Aside from performance, the framework shift also allowed us to make new features a tad easier. The malleability of MYCURE has also been improved in a sense that clinics can play around with various user-friendly customizations—required fields in the patient kiosk, medical records that the doctors should fill out, and down to specific roles and privileges that the users can only access.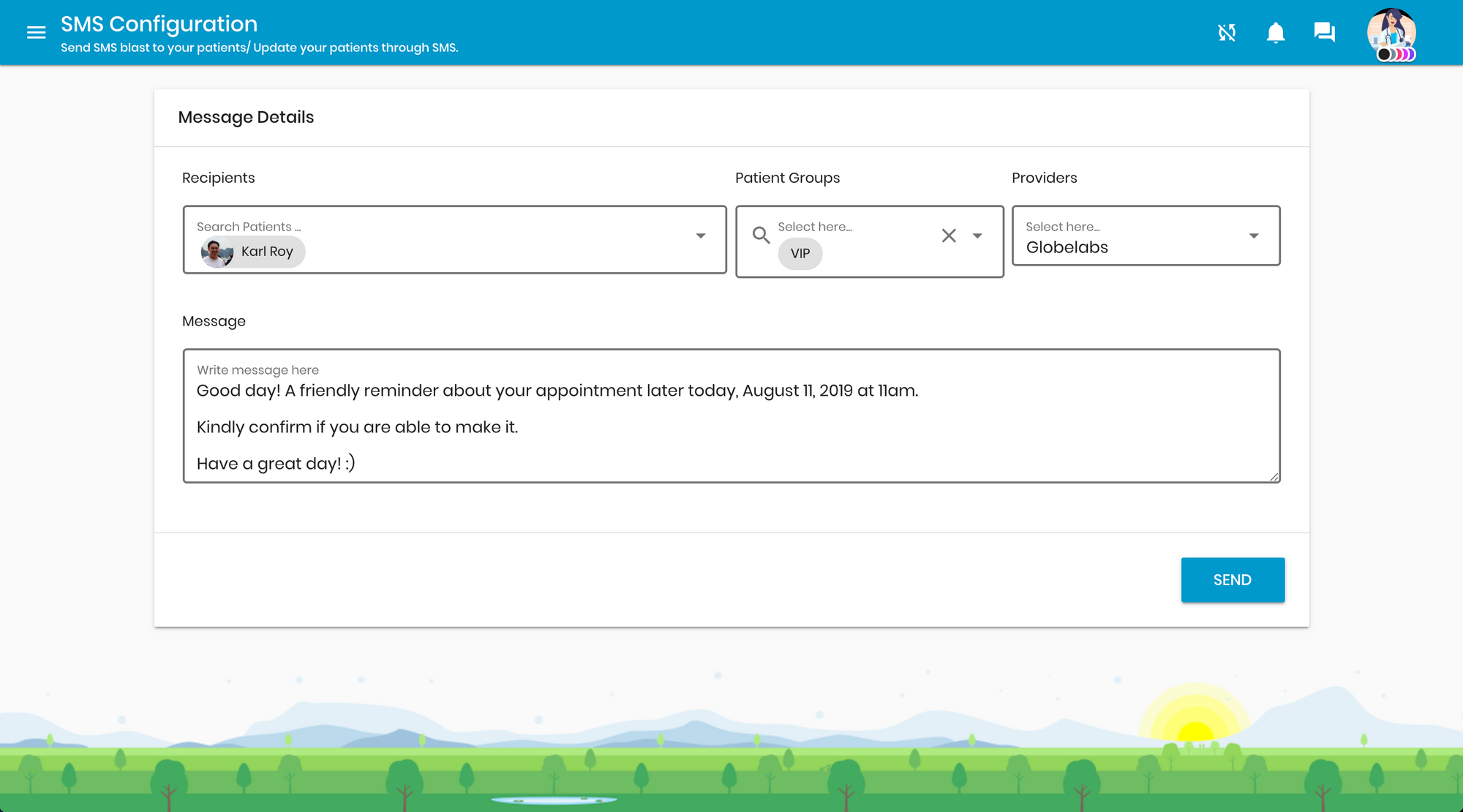 Send SMS to Patients. Improve your rapport with your patients. Send them reminders and updates. Note: SMS credits will depend on your current plan.

From appointments to queueing. You can now conveniently queue any patient that has an appointment directly through the secretary/nurse.



Dynamic EMR. Doctors now have the capacity to tailor-fit the fields according to their practice. You can omit things you do not need and keep the ones that matter to your specialty.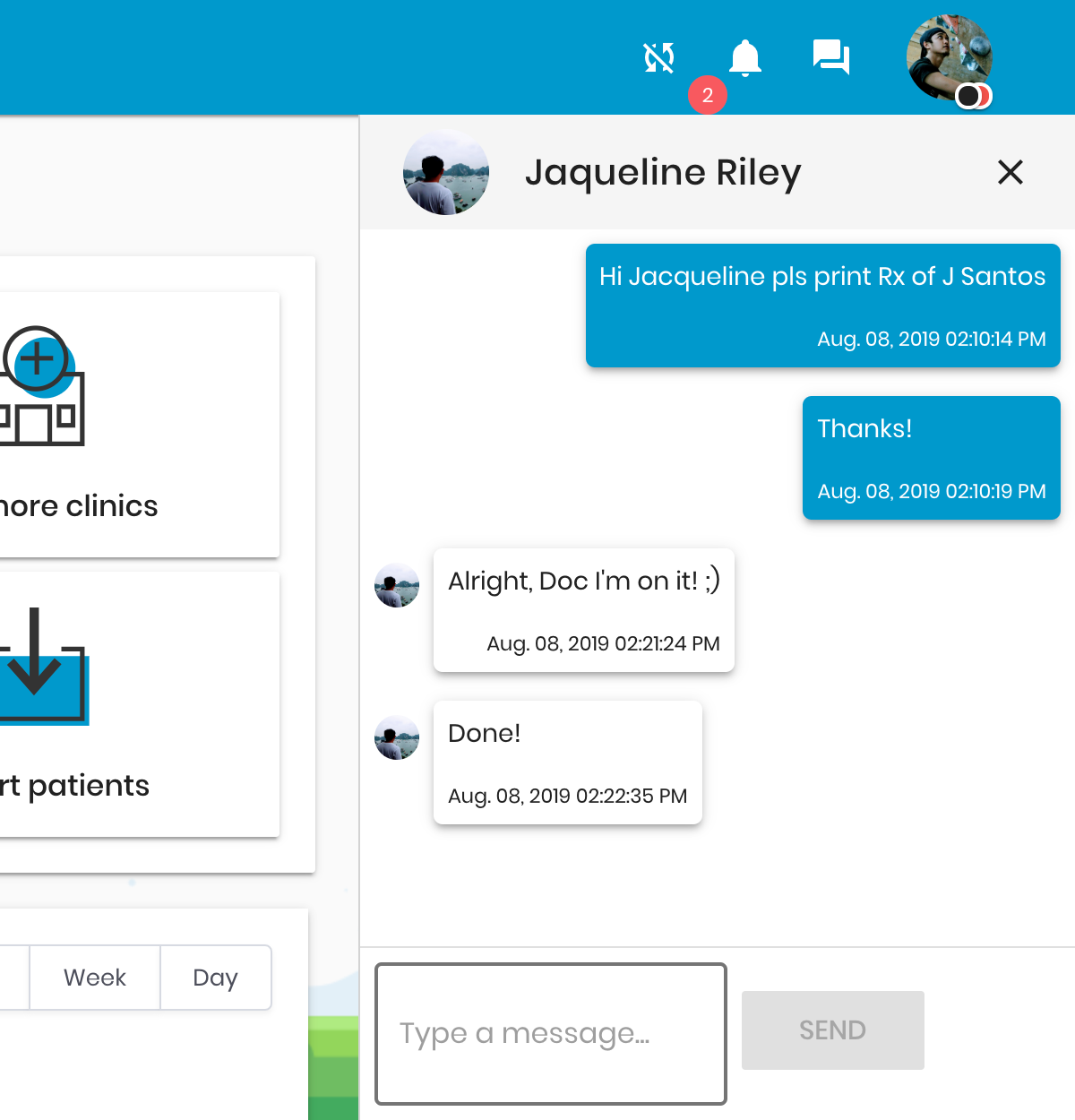 Staff Chatbox. It is now a lot easier to relay, remind, and update your colleagues in different departments. The chat feature works in real-time and makes communication much easier.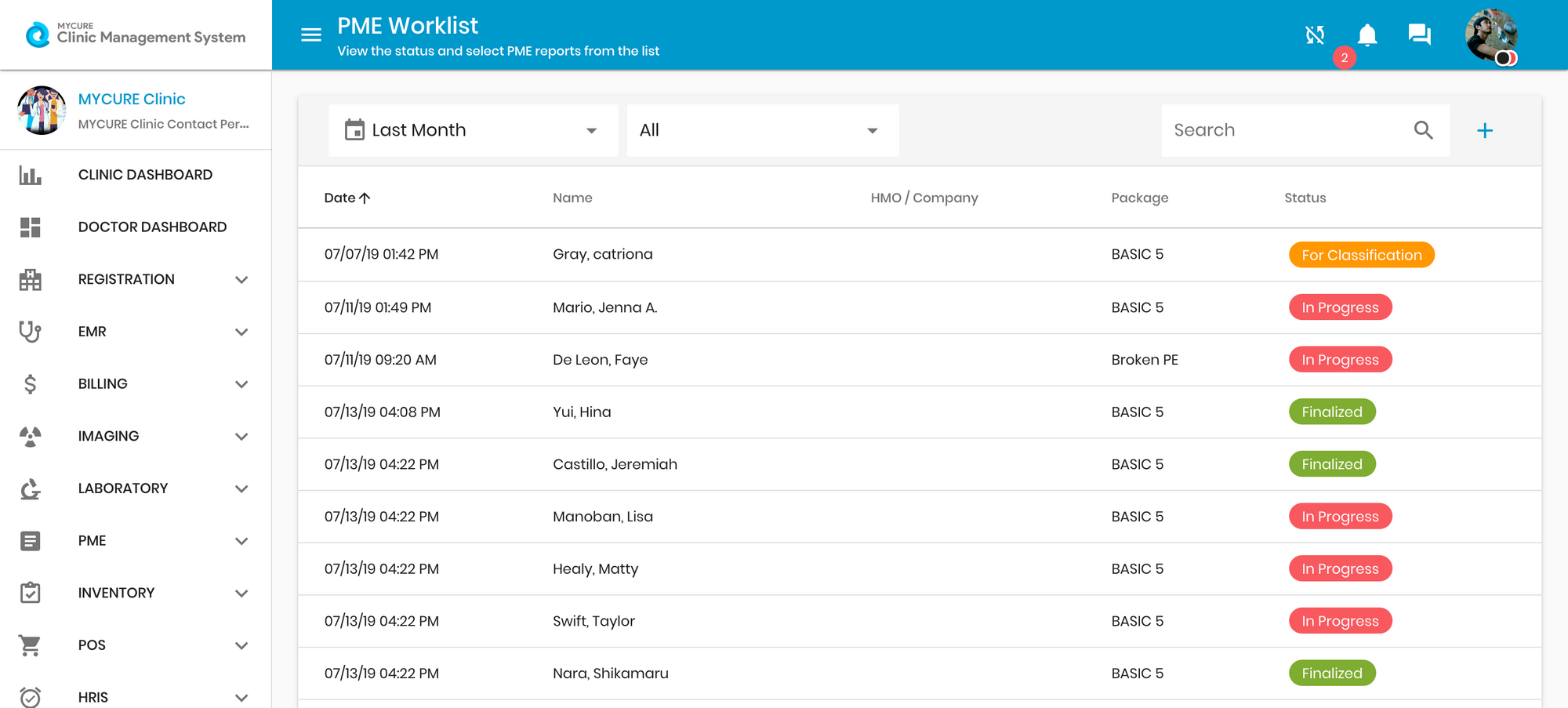 Enhanced PME Workflow. Allow the patients and employment applicants to enjoy a smooth physical examination test from your clinic. It can also build stronger and wider partnerships with your company partners.
---
FAQs
Where can I access the new version?
The new version will be your default view from now on. You can access it by going to our website: https://mycure.md and login from there.
Suppose I'll keep using Version 4 for now. Whenever I create a record in V4, do I have to make another copy for Version 5 each time?
No need! Whatever you make in v4.0 gets updated in v5.0 and vice-versa. In both of the versions, you are accessing the same database of medical records.
How long will you keep Version 4?
It stays there until you (as users) no longer give us a reason to keep it any longer, or by the end of 2019—whichever comes first.
Will my subscription fee increase because of the new upgrade?
No. While we have a new pricing scheme, all users before Version 5.0 will keep their current subscription rates.
---
If you have any questions, clarifications, or feedback regarding MYCURE Version 5.0, please email us at support@mycure.md.