Every doctor, clinic, or any other health facilities should have an automated scheduling and appointment solutions that their patients can avail, making the entire process systematic and convenient.
There are many benefits in setting up a Scheduling and Appointment System specifically designed for Doctors, Clinics, and other Health Facilities.
But is it easy to set up a Scheduling and Appointment Solution?
Yes! It is quite easy to do so by creating your own FREE MYCURE Booking Website. Just click and watch and you'll have your MYCURE Account in no time.
Share Your Booking Website in Social Media
Your personal healthcare booking website could boost your social media engagement and patient visits. You can copy your website URL and start sharing!
https://www.mycure.md/doctors/docjean
Your patients will see your page (check below) and can directly book from your available schedule.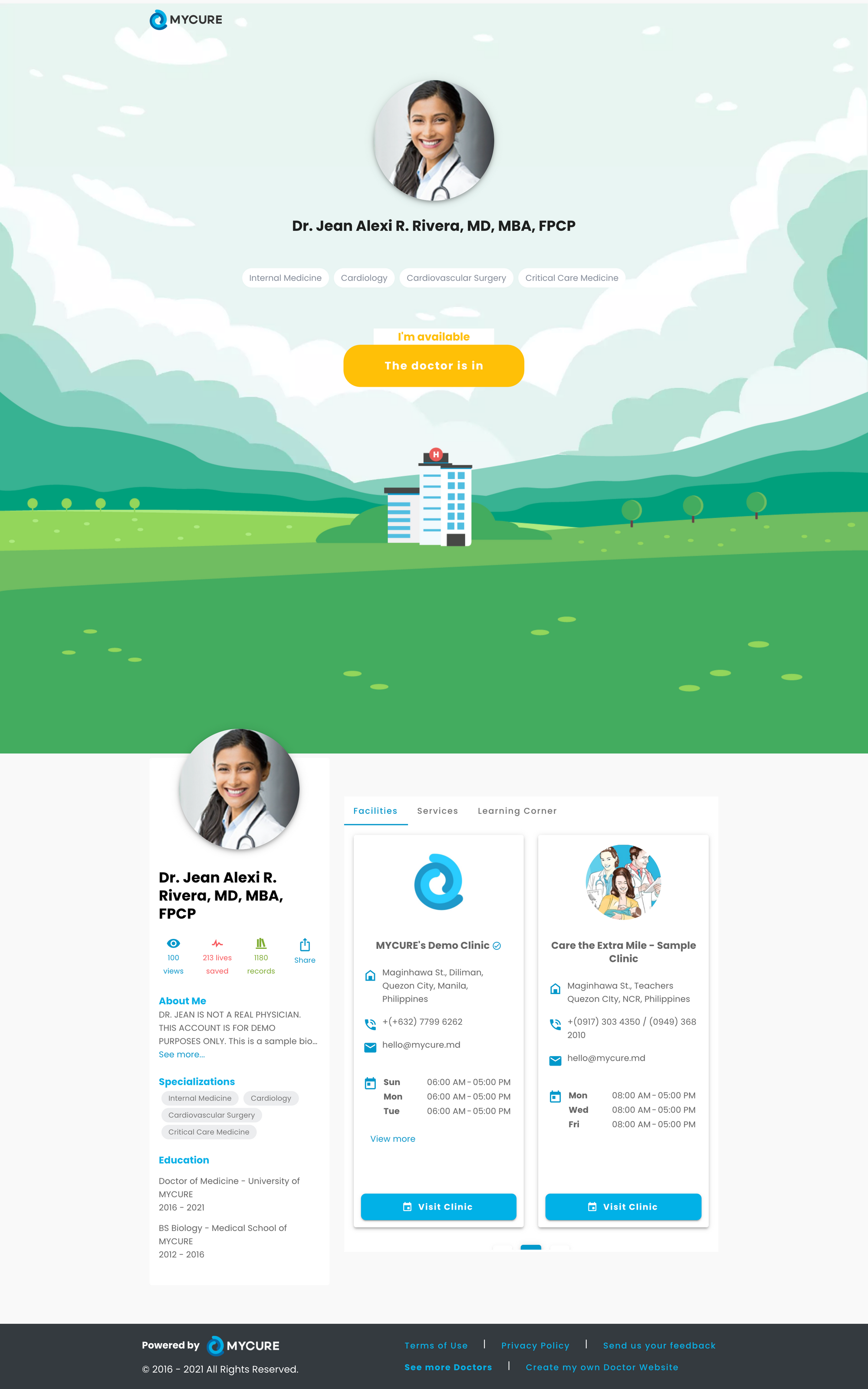 Check this article to learn more about social media engagement.
---